09 Feb

National Post: New Hamilton condo borrows from the city's radio history
When Vernon Shaw proposed turning Hamilton's Pigott Building on James Street into apartments in 1996, his friends had choice words.
"They thought I was a little crazy," laughs Shaw, the founder and president of Canlight Realty Corp. "There was no great reason to live downtown in those days."
The area was devoted to the 9-to-5 crowd. Still, Shaw saw possibility in the Art Deco gem. Designed in 1928 by the architects Bernard and Frederick Prack, the Pigott Building is sheathed in limestone, gracefully rippling skyward. "It's one of the most beautiful buildings," says Shaw, likening it "to a gothic skyscraper from Chicago, though obviously not as high."
At 18 storeys, it had the distinction of being Hamilton's first skyscraper. "We converted units that were pretty crummy and it sold," says Shaw of the condo brought to market in 1998.
"Prices were much less than. Nevertheless it was the lifestyle that [was attractive]," says Shaw. "Young people realized they would have to buy something small and affordable. I got to know Hamilton and the locals, and everyone was helpful."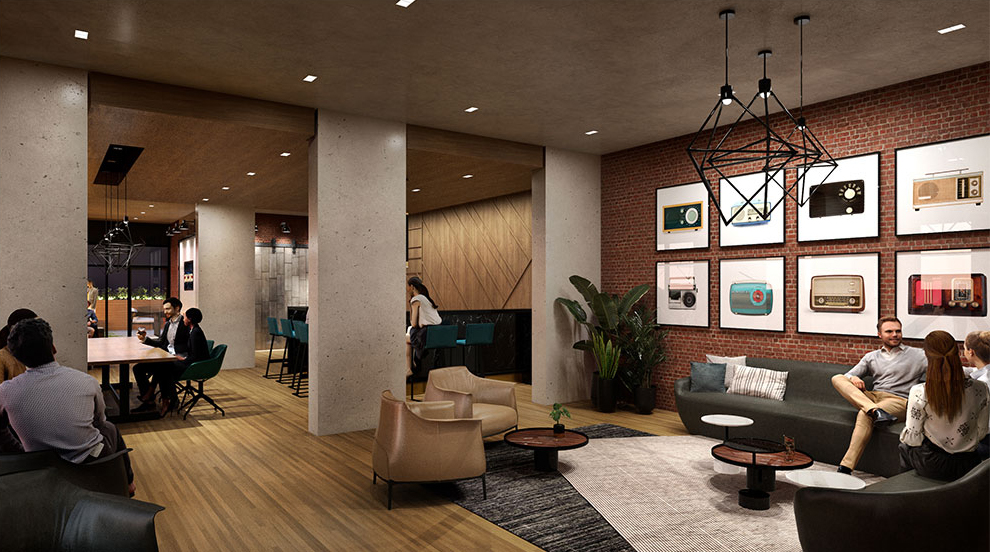 The indoor-outdoor social lounge faces north towards the lake.
Radio Arts, at King and Caroline streets, continues Shaw's evidently not-so-crazy streak.
The project's crew includes marketer Hunter Milborne, born and raised in Hamilton, whose family once owned a business on the same street as Radio Arts; KNYMH Inc., the architectural firm that gave the former heritage hotel turned condo the Royal Connaught its groove back; and Hamilton's Erika McCarthy of Baudit Interior Design.