12 Jan

Inthehammer: Hamilton condo looks to bring 'new energy into a key intersection'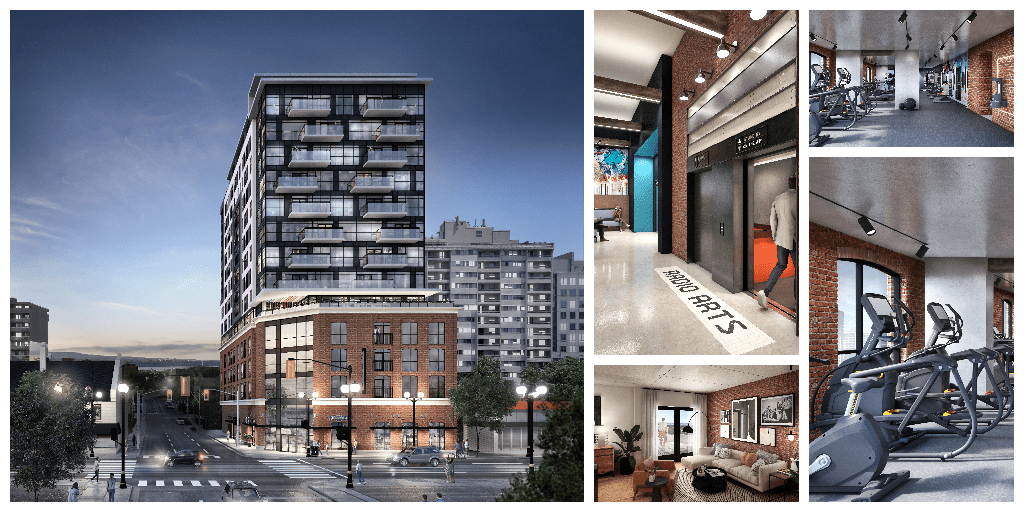 A new condo building in the heart of Hamilton's downtown core looks to bring new energy to a historic building.
Radio Arts will be a 14-storey residence at the corner of King and Caroline St. The name references a former tenant at 206 King St West, CHIQ radio — later renamed CHAM.
"Hamilton is on the precipice of growth and change," says Hunter Milborne, CEO of Milborne Group. "The high standards that Vernon sets as a community builder combined with this new wave of energy makes Radio Arts special. It was the right time for me to come back to Hamilton and I am proud to be part of its vibrant urban renewal story,"
Vernon Shaw, founder and president of Canlight Realty Corporation is the developer of the project.
"Ever since my work on the Pigott Building, I have been fascinated by the home-grown creative energy and entrepreneurial spirit that is reshaping Hamilton," says Shaw. "I've always loved the eclectic architectural charm of downtown Hamilton, so when it came to Radio Arts, I wanted to make sure it reflected the unique fabric of downtown, while also recognizing Hamilton's renaissance of youthful, creative energy," he adds.