29 Nov

The Spec: New downtown condo is set to rise from the ashes of Hamilton Store Fixtures
Five months after 'devastating' fire, Radio Arts condo development will break ground
A much-awaited downtown condo development will finally break ground in December.
Toronto-based developer, Vernon Shaw, says construction crews will begin the shoring process for his 14-storey, 122-unit downtown building on the former site of the Hamilton Store Fixtures "in the next week or two," pending a final permit from the city.
It comes just five months after the century-old building — once famous by virtue of its unsightly brown metal cladding — was razed in a suspicious fire that threatened to stall demolition and building plans for the new highrise.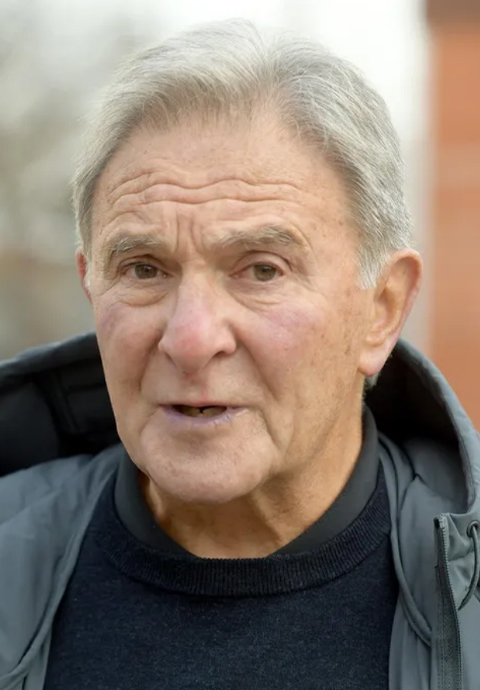 Developer Vernon Shaw at the King Street West Radio Arts condo site. CATHIE COWARD/THE HAMILTON SPECTATOR
"After what we've been through in the last few months, it's great to get to this point," Shaw, president of Canlight Realty, said at the site on King and Caroline streets, Thursday.
Shaw said the massive June fire (which led to a woman being a charged with arson) came as a shock, despite his firm already having plans to demolish the historic building.
"It was devastating," he said. "A lot of people said, 'Oh, you don't have to demolish the building now,' but it really was a terrible thing to happen. We lost a lot of great artifacts that were in there and we had to clear the rubble, which is a lot harder than the methodical demolition of a building."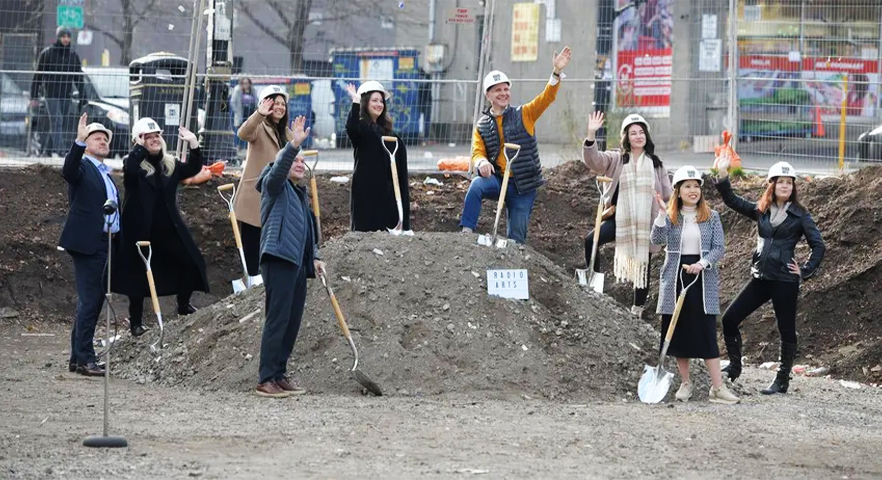 Radio Arts developers react to a drone shooting images for the company. CATHIE COWARD
Indeed, crews worked for months to clear the nearly street-light-high pile of rubble left in the wake of the fire, a process Shaw called arduous and dangerous.
"You've got to take some rubble here, some rubble there, and it takes a long time and is very difficult," he said. "But with a demolition, you can do it bit by bit and kind of control everything."
What will now rise from the ashes is a highrise that Shaw hopes celebrates the building's past.
Dubbed the "Radio Arts" condos — a name invoking a former life of the building at from the 1960s when it was the home of CHIQ radio — the sleek tower will incorporate some key elements of the old Hamilton Store Fixtures, namely its brick-and-bream architecture and arched windows.
"Even though we unfortunately lost a lot of elements in the fire we wanted to keep, like the (building's) logo, we're still going to keep the aesthetic and theme of the original building," said Przemyslaw (Shem) Myszkowski, president of the architectural firm KNYMH Inc., who also designed the Royal Connaught building. "It's going to be built in that spirit as a kind of homage."
That said, the building will boast several modern features tailored to young professionals, including a stacked car-parking system, a fifth-floor coworking space, a rooftop overlooking the harbour and a ground-floor coffee or whiskey house that channels the fictional "Central Perk" meeting spot from "Friends."
Architect Przemyslaw Myszkowski reacts to a drone shooting images for the development company. CATHIE COWARD
Shaw said the goal is to create a residential space that's both hip and community-oriented, sexy and moody, "a place you enjoy being in."
While condo sales took a hit after the fire, Shaw said they've since picked up, with almost 90-per-cent of units in the building now sold. He expects construction to finish by the summer or fall of 2024.