12 Jan

The Hamilton Spectator – From eyesore to sexy: 'Radio Arts' latest Hamilton downtown revival project
If a building can be almost famous by virtue of its unsightliness, the monument to the utility of brown metal siding just west of Jackson Square might qualify.
The warehouse downtown at the northeast corner of King Street West and Caroline Street, for five decades home to Hamilton Store Fixtures, was dubbed an "ugly duckling" in the Spectator; a few years ago a chunk of the siding dangerously sheared off in a windstorm.
But the 114-year-old building is shedding its metal skin, poised to become the latest development rising from the core's gritty past, as the "Radio Arts" condos.
The name invokes a former life of the building at 206 King St. W. from the 1960s. Proponents depict the planned residential space as hip and community-oriented, and the building may also be the first in Hamilton to offer a stacked car parking system.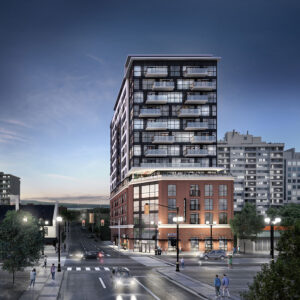 Jon Wells, Spectator Reporter